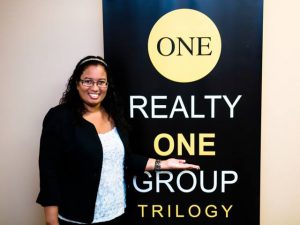 Local Realtor Stands Head and Shoulders Above The Rest.
Lisandra Gaytan is one of the top producing real estate agents at Realty One Group Trilogy in San Bernardino, CA.  She has 15 years' experience and has consistently served her clients at the highest level.   In a highly competitive market, Gaytan has taken the time to educate and familiarize herself with numerous government and utility energy programs that could substantially benefit her clients.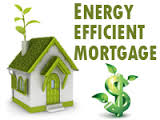 The primary program Gaytan recommends is called the Energy Efficient Mortgage (EEM).  This unique program has often been referred to as "The Best Kept Home Loan Secret."  It is a government sponsored energy efficiency program through FHA, VA, and Fannie Mae.  The best news is with an EEM, there is no additional qualifying and requires little or no out of pocket expense. 
The EEM allows homebuyers to add the cost of energy efficient upgrades to their home loan at time of sale.  These upgrades may include high efficiency heating and cooling systems with extremely efficient ductwork, increased levels of attic and wall insulation, Energy Star rated windows and sliders, tankless water heaters, and efficient pool pumps.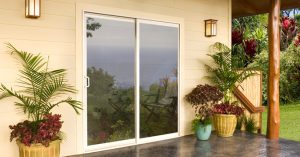 The EEM opportunity has been available for homebuyers for over 20 years.  Unfortunately, many realtors and lenders view these programs as a barrier within a real estate transaction and neglect to disclose that the program is available.  Gaytan believes keeping this information from her clients is unacceptable.  In just a few years a significant percentage of Gaytan's clients have taken advantage of the EEM largely because of Gaytan's dedication to keeping her clients as informed as possible.
In addition to the EEM, Gaytan's clients have received an average of approximately $5,000 in cash incentives from local utility companies via Energy Upgrade California.  These incentive programs are also frequently hidden from consumers who could benefit from them.  Gaytan has taken it upon herself to make sure her clients know exactly what is available to them when purchasing a home.
Gaytan has come to be known as "The Energy Efficient Realtor," something she has earned after years of providing consistent service and information to her loyal clients.  One of her favorite resources is the website, homebuyersright2know.com.  Gaytan directs all of her clients to this site, which is owned by a nonprofit consumer information group dedicated to educating and facilitating EEM's and utility cash incentive opportunities.  This website provides detailed information about what is available in a way that is easy to understand.